High-Risk Merchant Account Credit Card Processing
Highest Approval Rate
Fast Approvals
 24-48 Hour Payouts
Lowest Rates
 100% Digital Application
"*" indicates required fields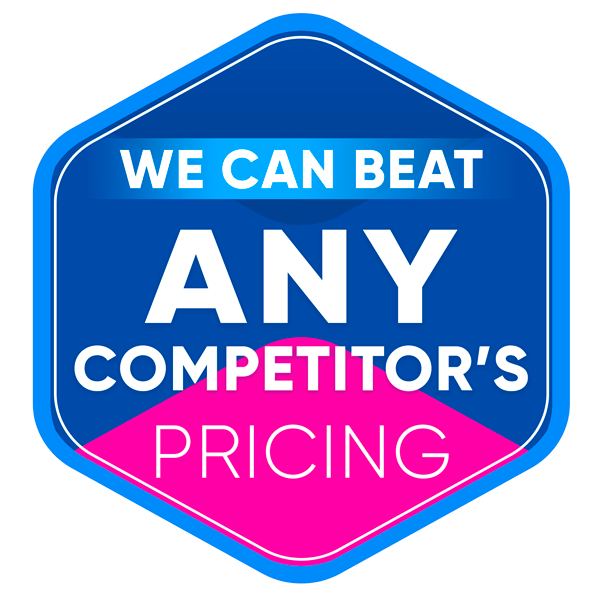 Solutions for Every High-Risk Merchant Industry
Why Choose Us?
We have the largest network of high risk banks in the industry, and growing! Our team has spent more than 20 years in the high-risk space formulating and strengthening our network of domestic and international banking partners to be able to provide diversified solutions suitable for nearly every type of high-risk merchant account.
Designed for High-Risk Merchants
Fast Approvals
Our online application, which is integrated with dozens of banks, assures a quick application and approval process so you can start accepting credit cards right away.
High Approvals
With over 40 different bank solutions that have been tested, we can ensure that your application will only be submitted to banks that work with businesses like yours.
Secure Processing
Minimize fraudulent charges by utilizing our fraud-prevention services. 
Online Portal
Our online portal delivers daily status updates from our banking partners and reminds you exactly what is missing to get you approved.
Apply Online
Our online application allows you to apply to a selection of high-risk banks in the industry by filling out one application, completing digital signatures and securely uploading supporting documents.
Unique Solutions
To help businesses that can't get a high-risk merchant account approved by US Banks, we have developed a network of Offshore and ACH Bank relationships that provide payment gateways and accept multiple high-risk business types.
Our Team has 20+ Years of High-Risk Payment Processing Experience
Our Team has 20+ Years of High Risk Merchant Account Experience. Paydiverse has thoroughly tested numerous processing banks to understand which are the perfect fit for every high-risk merchant account category. We have a diverse array of solutions per business type unlike anyone else in the industry.
Secure Payment Processing
In 3 Simple Steps
Apply Now

Complete our quick and easy online application

Digitally sign applications using your mouse

Securely upload supporting documents

Get Approved

Applications are sent to all banks that have pre-approved you

Banks will review and determine a processing limit

Daily updates sent with additional documents and final approvals

Start Processing

Payment Gateways are activated

Integrate your Payment Gateway with the backend of your site

Start accepting payments from your customers immediately
Risk Management Tools for High-Risk Merchant Account
From preventing chargebacks to transaction allocation and management, our cutting-edge risk prevention tools will help keep your high-risk merchant accounts healthy and processing for the long term.
Pre-chargeback alerts to prevent chargeback
IspyFraud prevention software
Reliable and secure payment platform
Processing strategy customized for your business
Chargeback dispute system
Superb Customer Support
Our expert agents are available to help make your application process as easy as possible. Whether you have general payment processing questions or need help completing the application, our team is available 24/7 for you. Our expert high risk merchant account payment advisors provide:
Daily account monitoring and management
Pre-approved backup banks
Customer service testing
Longstanding bank relationships
Descriptor testing
24/7 USA customer support
Frequently Asked Questions
What Are High Risk Products?
High risk products are products and services that are sold by merchants who operate within high-risk industries. The list of industries considered high risk is long and includes nutraceuticals, magazine subscription services, CBD, debt consolidation, multi-level marketing, travel, and many more.
Other products and services considered high risk include those that are sold at high-dollar amounts and those that are sold on subscriptions or payment plans.
What is a High Risk Merchant Account?
High risk merchant accounts help merchants who are considered high risk to accept credit card and debit card transactions. They're optimized for merchants who are susceptible to high chargeback ratios or whose practices may result in potential loss for the banks and merchant account providers that grant them account services.
What Makes a Business High Risk?
In most cases, businesses are considered high risk if they operate within an industry that's deemed high risk; however, some that operate outside of these industries may still be considered high risk if they offer free trials, subscription plans, have an average ticket dollar amount over $50, sell more than $20,000 in products or services each month or have a high chargeback ratio or a poor credit history. Applying for a high risk merchant account is the best option for these businesses.
What are High Risk Businesses?
High risk businesses are those that can't obtain standard merchant processing accounts from traditional banks and payment processing companies. If they meet conditions such as selling products or services that are part of a high risk industry, taking part in risky business practices such as free trials and subscription services or have excessive chargebacks, they may be considered high risk and run the risk of being denied banking services such as loans, merchant services and insurance.
What is Considered a High Risk Merchant?
High risk merchants are classified as businesses that meet one or more of the following conditions:
The business owner or guarantor has a poor personal or business credit history
The business has a high chargeback ratio
The business has a history of merchant accounts being closed by the account provider
The business sells a product or service that's considered high risk
The business uses payment models that create a high risk of loss for the bank or merchant services provider
The business processes transactions with high dollar amounts or has a high monthly sales volume
What is Considered a High Risk Merchant?
High risk merchant accounts are merchants who've been deemed high risk by traditional banks and payment processors.
Diverse Payment Processing is Smart Processing
Fill out our free and quick merchant account application and let us match you with many banks that want your business.